Céline Dion Claps Back at Body Shamers Criticizing Her Slimmer Appearance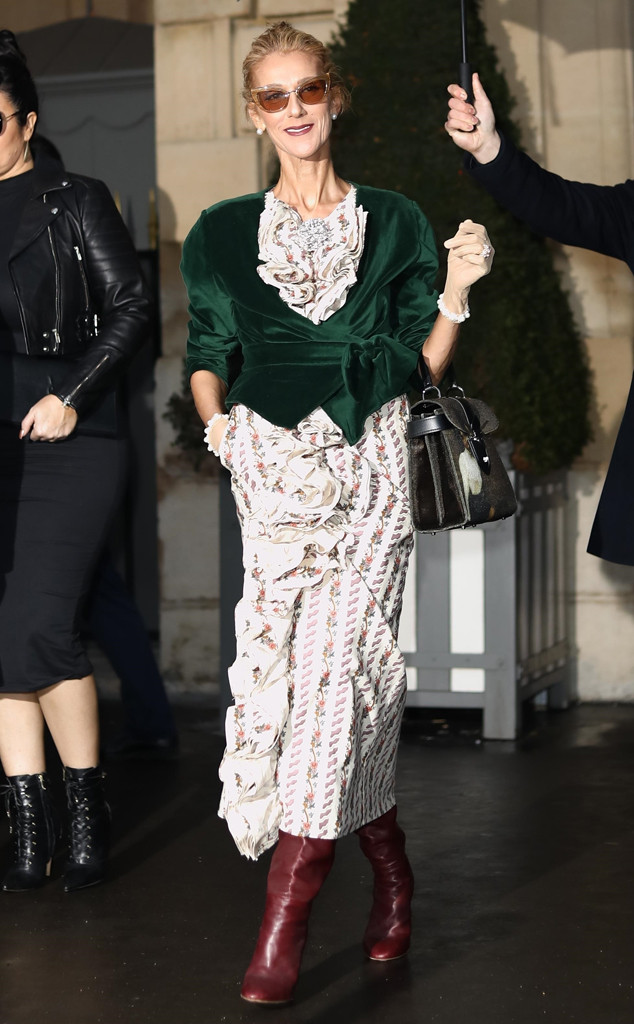 If anything, the 50-year-old singer is all about wearing clothes that make her "feel attractive."
The five-time Grammy winner is clearly living her best life when it comes to fashion. She's fascinated about her elegant look and choice of clothing. But what she doesn't take easy are "body shamers".
In an interview with The Sun, she said; "If I like it, I don't want to talk about it. Don't bother. Don't take a picture" she continued to say "If you like it, I'll be there. If you don't, leave me alone."
"The way that we used to work before was more conservative," she confessed. "I'm doing this for me. I want to feel strong, beautiful, feminine and sexy."
"I just want to be the best of me and be surrounded— like my husband always surrounded me with—the best people," the singer told the publication.
Celine Dion is getting ready to close out her Las Vegas residency after 15 years. Her show ends in June but that doesn't mean she's going to stop singing.
"I'm kind of nervous a little bit and excited," she said about her long-awaited album. Adding, it's going to be "quite special and extraordinary."
She's set to headline the British Summertime Music Festival at Hyde Park in London on July 5 and she's embracing these opportunities to the fullest.
"I started so long ago, so far back, but I feel like I've been here for four lives. They say when you live your life to the fullest, one should be enough," she said.
"I'm not sure I agree with that because I think I'm having the best time of my life now." She added.